Minister
Miles Alan Stutts is the son of Horace and Louise Stutts. He grew up in Greenhill, Alabama. He is married to the former Carla Parker and they have 2 married children and a daughter still at home. They also have 2 grandsons and 2 granddaughters.
Miles graduated from Mars Hill Bible School and attended Freed Hardeman University, David Lipscomb University and graduated from Heritage Christian University (formerly International Bible College) with a B.A. in Bible and a minor in Ministry. Miles has served as a Youth Minister and song director, Associate Minister and Pulpit Minister for 7 congregations. He began his work with the Atlas congregation in 2011.
Miles hosts one-minute radio spots that are heard on three radio stations each day. They begin with "This is a minute to live by" and then an applicable story of everyday life is applied to good Bible teaching.
Miles loves God and he loves people, and that will include you. He states, "The ground is level at the foot of the cross and that is true in this congregation too." You will find a friend in Miles. More than anything, he wants to help you get to Heaven one day!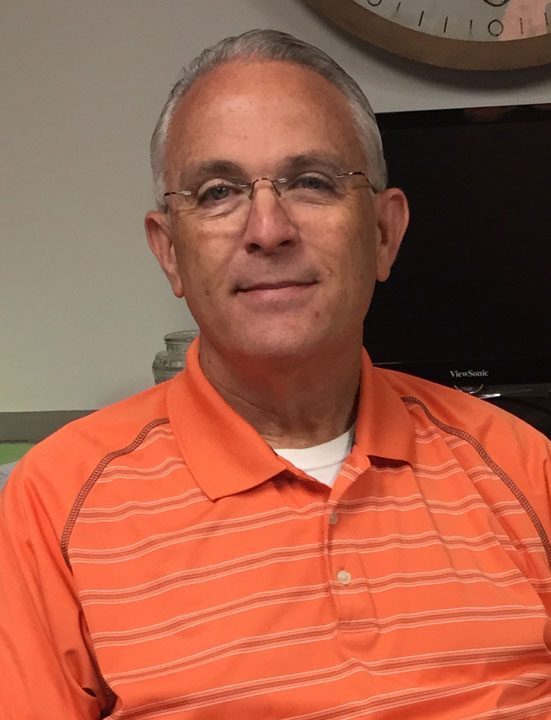 Miles A. Stutts